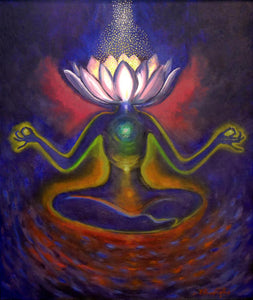 Distant Reiki Session
Regular price $174.44 Sale
All sessions are distant at the moment. No Refunds.  
Email imaniallenco@gmail.com for availability
What is Reiki?
Reiki is a universal life force energy that balances the energetic, emotional and chakra energetic body.  Your aura and energy centers in the body store old emotions, wounds, fears, traumas, etc.  Old stagnant energy and can cause imbalances in the body.  Reiki is a non-invasive way to assist with balancing the energy centers and releasing old stagnant energy from the body.
What does the reiki session consist of?
The session will take place over Zoom, please have your phone or computer fully charged.  The sessions typically last 60-90 minutes.  The session consists of seeing which chakras are open and closed, reiki session and sharing what messages or images popped up during the session.  Some clients feel the reiki energy going through their body and others just experience a deep state of relaxation.  Even if you don't feel anything, the energy is still going through your energetic body.  Notes during your session will be emailed to you within 3 business days, including exercises to help you keep yourself balanced in between sessions.
A reiki session with Imani is a combination of energy balancing, meditation and a reading. 
The day of your session please refrain from drugs, weed, coffee, alcohol, psychedelics or any conscious altering substances. Drink plenty of water before and after your session.
How many sessions and how often does a person need reiki?
It depends on the personal needs of the client. The more sessions you receive, the more benefits you'll experience.
A reiki session is $174.44
Packages are available for 3 sessions.
3 sessions $400 with payment plan
Only two reiki appointments are available per week at this time.
NO SAME DAY APPOINTMENTS
Email imaniallenco@gmail.com to receive availability after payment.